Total Shoulder Replacement Surgeon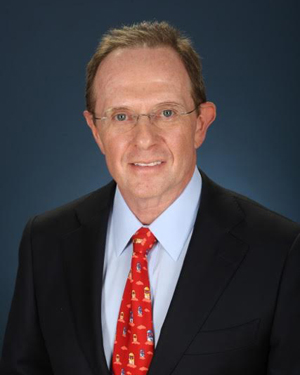 Are you suffering from shoulder arthritis? If so, you may be a candidate for a shoulder replacement. Shoulder replacement surgery is a viable option for patients suffering from arthritis who have exhausted all non-surgical and more minimally invasive surgical options. The shoulder surgeon, Dr. James Mazzara provides diagnosis and both surgical and nonsurgical treatment options for patients in the Manchester, South Windsor, Enfield, Glastonbury and surrounding Hartford communities area who have developed shoulder arthritis. Contact Dr. Mazzara's team today!
What is a Total Shoulder Replacement?
Total shoulder replacement, also known as total shoulder arthroplasty, is a successful procedure for treating severe pain and stiffness that is often the result of end-stage arthritis or degenerative joint disease. The primary goal of total shoulder replacement surgery is to relieve pain. The secondary goal or benefit of shoulder arthroplasty is restoring motion, strength, function and a return to normal daily activities. Dr. James Mazzara, orthopedic shoulder surgeon offers this treatment to patients in Manchester, South Windsor, Enfield, Glastonbury and surrounding Hartford communities who have exhausted all other shoulder treatment options.
Why would I need a total shoulder replacement?
Several conditions can cause shoulder pain and disability, and lead patients to consider shoulder joint replacement surgery. One of these conditions is shoulder arthritis which occurs when the cartilage begins to wear away in the shoulder joint. The disappearance of cartilage results in "bone on bone" and can cause significant pain, limited motion and grinding or catching of the shoulder.
Osteoarthritis of the shoulder can be another condition that is a consideration for total shoulder replacement surgery. Osteoarthritis can begin as an injury or arthritis and progress to extreme pain and stiffness in the joint. Years of wear and tear cause osteoarthritis symptoms that can be debilitating. Patients who may have had recurring shoulder dislocations or instability, prior surgery for dislocations, previous trauma, or a family history of shoulder arthritis may also develop osteoarthritis of the shoulder at a younger age.
Patients suffering from advanced shoulder arthritis or osteoarthritis that have tried conservative shoulder treatments without relief may be candidates for anatomic shoulder replacement.
What happens during a total shoulder arthroplasty?
During total shoulder replacement surgery, the damaged humeral head (top of the arm bone) is replaced with a metal ball. The glenoid (shoulder socket) receives a new, smooth plastic surface. The new components are kept in place with a combination of medical bone cement and the tight-fitting components. The combination of metal on plastic allow for the return of a smooth, pain free motion in the joint.
Total Shoulder Replacement Presentation
Does shoulder replacement surgery last forever?
Typically, patients experience significant pain and functional improvement following a total shoulder replacement. However, the prosthesis (metal ball and plastic cup) can wear out over time, and therefore the procedure is generally reserved for patients over the age of 50. Although some patients younger than 50 may have no other option than to consider a shoulder replacement. On average, a shoulder replacement is expected to last between 10-20 years. Younger patients suffering from shoulder arthritis are encouraged by Dr. Mazzara and his team to consider more minimally invasive joint preserving surgeries before undergoing shoulder replacement.
If you have exhausted all other treatment options and believe you are a candidate for total shoulder replacement surgery, please contact Dr. James Mazzara, orthopedic shoulder surgeon in Manchester, South Windsor, Enfield, Glastonbury and surrounding Hartford communities.