Dislocated Shoulder Surgeon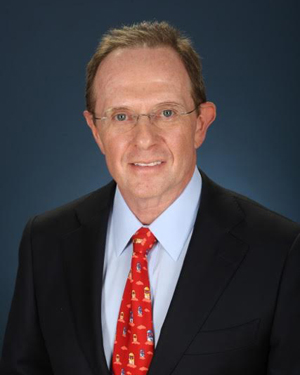 Are you an athlete who participates in contact sports? If so, you may be at risk of developing glenoid bone loss due to chronic shoulder dislocations. Bone loss greater than 20-25% will require some form of glenoid augmentation surgery. Dislocated shoulder surgeon, Dr. James Mazzara provides diagnosis and both surgical and nonsurgical treatment options for patients in Manchester, South Windsor, Enfield, Glastonbury and surrounding Hartford communities who have developed glenoid bone loss. Contact Dr. Mazzara's team today!
What is Glenoid Bone Loss?
One of the four joints in the shoulder, known as the Glenohumeral joint, is a ball and socket articulation between the head of the humerus (arm bone) and the glenoid cavity (part of the shoulder blade or scapula.) Glenoid bone loss can occur as a result of anterior shoulder dislocation, particularly in repeated dislocations. Other factors can cause glenoid bone loss, including repetitive friction between the humeral head and the anterior glenoid margin. This type of glenoid bone loss is common in athletes such as baseball players, or other sports enthusiast, who use continual over-head motions in their sport. Glenoid bone loss can be a cause for shoulder instability and repeated dislocations. Dr. James Mazzara, shoulder surgeon, is extremely skilled in treating glenoid bone loss with arthroscopic treatment for patients in Manchester, South Windsor, Enfield, Glastonbury and surrounding Hartford communities.
How is Glenoid Bone Loss Treated Arthroscopically?
Arthroscopic treatment of glenoid bone loss is a minimally invasive surgery of the shoulder. It is performed with small incisions in the shoulder, where a camera is inserted for Dr. Mazzara to "see" the damaged glenoid bone. Small flat instruments are then used to perform the delicate surgery where Dr. Mazzara and his orthopedic team reconstruct the glenoid bone. Over the last 10 years, several new arthroscopic techniques have been developed, providing new surgical options for successfully treating soft tissues and bony lesions in anterior-inferior glenohumeral instability.
What is the Correlation Between Glenoid Bone Loss and Shoulder Instability?
When a patient experiences shoulder dislocation, the ball comes out of the socket and in most cases, causes soft tissue damage as well as damage to the bones. Glenoid bone loss after a single dislocation has been found in up to 22 percent of patients and is a leading cause of arthroscopic instability repair failure. Dr. Mazzara uses imaging, including x-rays as well as an MRI or a 3-D CT scan. The amount and characteristics of the patient's bone loss will be assessed through these imaging techniques to arrive at an individualized and proven treatment method.
Questions about shoulder instability, glenoid bone loss, or if you are a candidate for arthroscopic treatment of glenoid bone loss, please contact Dr. James Mazzara, shoulder surgeon, serving the greater Hartford Connecticut area.