Total Knee Replacement Surgeon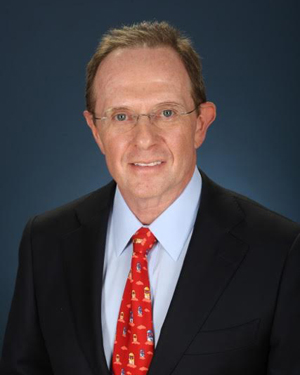 Do you suffer from osteoarthritis and have tried non-surgical treatments, but are still experiencing debilitating knee pain? If so, you may want to consider having a total knee replacement. Total knee replacement surgeon, Dr. James Mazzara provides diagnosis and surgical treatment options for patients in Manchester, South Windsor, Enfield, Glastonbury and surrounding Hartford communities who are suffering from ongoing knee pain. Contact Dr. Mazzara's team today!
Total Knee Replacement; Standard or Computer Guided
Why Would I Need a Total Knee Replacement?
Knees can take a beating, and often do. They can be injured from work, sports, an accident or just by daily living. If a knee is severely damaged, it may be difficult to do simple activities like walk or climb stairs. Pain is a nasty side-effect of an injured knee and can become constant and unrelenting. Luckily, patients have a lot of different treatment options for injured knee joints. Medications, minimally invasive surgery and biologic treatments have all contributed to successful knee treatments.
There are times however, when nonsurgical treatments are no longer helpful. Osteoarthritis can be debilitating, as well as recurrent injuries. If none of the preventative measures have helped or alleviated pain, it may be time to talk to Dr. James Mazzara, orthopedic knee surgeon serving Manchester, South Windsor, Enfield, Glastonbury and surrounding Hartford communities about a total knee replacement surgery.
What Causes the Need for a Total Knee Replacement?
One of the main causes of chronic knee pain is a damaged cartilage. This cushion between the femur and the tibia can begin to wear away or becomes damaged with an injury. When this happens, arthritis may begin to develop. Arthritis is the number one reason patients seek total knee replacement surgery.
There are three types of arthritis that can cause chronic knee pain and disability:
Osteoarthritis – Also known as "wear-and-tear" arthritis is typically seen in patients age 50 and older. Osteoarthritis is the most common form of arthritis Dr. Mazzara sees in his practice.
Rheumatoid arthritis – This inflammatory form of arthritis is less common and attacks the synovial membrane that surrounds the joint. The inflammation can cause cartilage loss and pain.
Post-Traumatic Arthritis – Arthritis that develops after an injury, rather sports related, a fall or an accident. Patients of any age can develop post-traumatic arthritis. Cartilage or ligament tears, knee dislocations or fractures can all contribute to damage which over time, results in arthritis.
Is Total Knee Replacement Surgery Successful?
The first knee replacement surgery was performed in 1968. Since then, improvements in surgical techniques, materials and methods have greatly increased the effectiveness. According to research, total knee replacements are the most successful procedures in all of medicine with more than 600,000 total knee replacements performed each year in the United States.
More than 95% of the patients who have a total knee replacement experience a dramatic reduction or complete resolution of knee pain. They have shown significant improvements in the ability to perform daily activities. Most patients can return to sports activities such as golf, biking, hiking and skiing.
How is a Total Knee Replacement Performed?
Total knee replacement, also called arthroplasty, resurfaces the bones of the knee and replaces the damaged joint with synthetic parts. There are three basic steps in a total knee replacement:
The cartilage at the ends of the femur (thigh bone), tibia (shin bone), and patella is removed along with small amounts of underlying bone. This resurfaces the bones and prepares them for the synthetic joint.
Next, the metal components that recreate the surface of the joint are cemented or "press-fit" onto the bone.
Last, a medical-grade plastic spacer is inserted between the metal components to create a smooth gliding surface.
Knee Arthroplasty Presentation
What is Computer-Guided Total Knee Replacement?
Dr. Mazzara offers a new procedure called computer-guided total knee replacement which allows him to provide a personalized fit for the patient's knee implant. Computer-guided knee replacement begins with an advanced MRI before the surgery. Dr. Mazzara uses the MRI and computer technology to design a custom cutting guide. He uses this guide during surgery to position the knee implant to fit the natural joint more exactly. Using this computer-guided technique gives patients a customized knee replacement that is the closest thing to a natural joint with fewer complications.
How Long Does it Take to Recover from a Total Knee Replacement?
For a successful knee joint replacement, it is important to follow the protocol and instructions provided by Dr. Mazzara and his orthopedic team. Here is what to expect:
Most patients need to stay in the hospital for at least one day following surgery.
Immediately after surgery, patients experience pain for which Dr. Mazzara will prescribe medicine. It is important to follow dosing instructions.
Some patients will be prescribed support hose or inflatable leg coverings called compression boots and blood thinners to prevent blood clots. Knee wraps will help minimize swelling after surgery as well.
Ankle and foot movement may be encouraged immediately following surgery to increase blood flow to the muscles.
Patients will begin to exercise the knee joint the day after surgery. A physical therapist will instruct the patient regarding certain leg movements and how to strengthen the leg to restore full knee motion.
3-6 weeks after surgery, normal daily activities can be resumed.
Full, unrestricted activities are typically allowed after 3-4 months.
It can often take as long as one year for the pain from a total knee replacement to resolve. Although the tissues are healed at six weeks, it takes many months for the scar around the knee to mature and for the muscles and tendons to be fully rehabilitated to feel close to normal again.
For more information about a total knee replacement surgery and the advantage of computer-guided knee replacement, please contact the orthopedic offices of Dr. James Mazzara, knee surgeon in Manchester, South Windsor, Enfield, Glastonbury and surrounding Hartford communities.