Partial Knee Replacement/MAKO Surgeon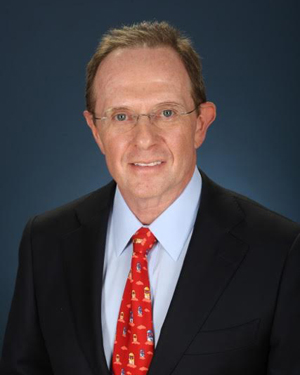 Do you have osteoarthritis and have tried conservative treatments but don't want a full knee replacement? You may be a candidate for partial knee arthroplasty with the MAKO robotic surgical procedure. Partial knee arthroplasty surgeon, Dr. James Mazzara provides diagnosis and surgical treatment for osteoarthritis of the knee with the MAKO robot for patients in Manchester, South Windsor, Enfield, Glastonbury and surrounding Hartford communities. Contact Dr. Mazzara's team today!
What is Partial Knee Arthroplasty?
The knee is divided into three "compartments" called the medial compartment (inside of the knee), lateral compartment (outside of the knee), and patellofemoral compartment (front of the knee, between the kneecap and thighbone). In some patients, osteoarthritis is confined to one or more of the compartments. If non-surgical procedures have failed to alleviate osteoarthritis pain, a partial knee arthroplasty may be needed. Arthroplasty is the name of a surgical procedure used to restore the function of a joint. A partial knee arthroplasty is designed to replace only the affected compartments of the knee. Dr. James Mazzara, orthopedic knee surgeon uses the new Mako robotic-arm to perform partial knee arthroplasty for patients in Manchester, South Windsor, Enfield, Glastonbury and surrounding Hartford communities.
What is the MAKO Procedure?
It seems that using robots for surgery is all the rage in the United States right now. There's a good reason for that. Robot-assisted surgery, using the Mako robotic arm by Stryker, provides Dr. Mazzara with a patient-specific 3-D model to pre-plan a partial knee arthroplasty. During surgery, Dr. Mazzara guides the Mako robotic-arm based on the patient's specific surgical plan. This allows him to remove only the diseased bone while preserving healthy bone and tissue. The Mako is then used to help in positioning the knee implant based on the patient's exact anatomy.
How is a Partial Knee Replacement Using the Mako Robotic-Arm Done?
Dr. Mazzara has a 3-step process for partial knee arthroplasty using the Mako robotic arm:
1st – A CT scan is used to generate a 3-d model of the knee. The virtual model is loaded into the Mako system's software and is used to make a personalized pre-operative plan.
2nd – In the operating room, Dr. Mazzara uses the Mako robotic-arm to assist with the surgery. He prepares the bone for the implant and the Mako system guides him within the pre-defined area without moving outside the pre-established boundaries. This helps provide the most accurate placement alignment for the implant.
3rd – After surgery, Dr. Mazzara and his orthopedic team give the patient a specific set of post-operative protocols that will help rehabilitate the knee. Close monitoring and additional testing may occur to check the joint for healing.
What are the Pros and Cons of Partial Knee Replacement?
In the past, partial knee replacement was reserved for older patients who were involved in few activities. Now, partial knee replacement is often preferred in the younger population as the recovery is quicker and often occurs with much less pain. About 5% to 6% of patients with arthritic knees are estimated to be eligible for partial knee replacement. As with any surgery, patients should be aware of the benefits and risks of a partial knee arthroplasty.
Pros:
Quicker recovery time.
Less pain after surgery.
Less loss of blood.
Mako allows Dr. Mazzara to precisely resurface only the arthritic area of the knee.
Preservation of healthy tissue and bones.
The Mako helps Dr. Mazzara position the implant exactly, which results in a more natural feeling in the joint.
Cons:
Slightly less predictable pain relief.
Potential need for more surgery. For instance: if arthritis develops in the parts of the knee that have not been replaced, future total knee replacement may become necessary.
Who qualifies for a Compartmental Knee Replacement?
Arthritis must be limited to one compartment of the knee.
Other non-surgical options have failed to alleviate pain.
No sign of inflammatory arthritis such as rheumatoid arthritis.
Additional ligament damage is not present.
What is the Recovery Process After a Partial Knee Arthroplasty?
Patients with a partial knee replacement usually experience less post-operative pain, less swelling and have an easier rehabilitation than patients who undergo a total knee replacement. In most cases, patients will only spend a day in the hospital and some go home the same day as the surgery. Here are a few things to expect:
Pain management – Dr. Mazzara will prescribe medicine to help with associated pain after surgery. Patients should follow dosing instructions exactly as instructed.
Weight bearing – Patients are allowed to put weight on the leg immediately after surgery. Patients may use a walker, cane or crutches for the first several days or weeks until comfortable enough to walk without assistance.
Physical Therapy – Exercises will be recommended to regain strength and restore motion.
For more information about partial knee arthroplasty using the Mako robotic-arm and to see if you are a candidate for PKR, please contact the orthopedic offices of Dr. James Mazzara, knee surgeon in Manchester, South Windsor, Enfield, Glastonbury and surrounding Hartford communities.