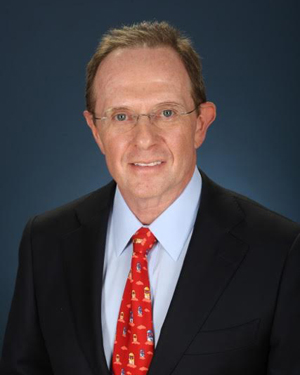 Do you have articular cartilage damage from an accident, sports injury or from overuse? Arthroscopic microfracture is a procedure performed on patients who have articular cartilage injuries without exposed bony surfaces. Microfracture surgeon, Dr. James Mazzara performs this specialized surgery on patients in Manchester, South Windsor, Enfield, Glastonbury and surrounding Hartford communities arthroscopically, offering less soft tissue damage and quicker healing times. Contact Dr. Mazzara's team today!
Why Do Patients Get Osteoarthritis?
Articular cartilage damage to the knee can be the result of an injury or from wear and tear as the result of an active lifestyle. The damage to the cartilage can cause pain, swelling and decreased range of motion. When the once-thick protective layer of tissue between the bones wears away or is damaged, osteoarthritis can occur. For patients in the Manchester, South Windsor, Enfield, Glastonbury and surrounding Hartford communities, Dr. James Mazzara, orthopedic knee surgeon can offer a joint preservation treatment for patients suffering from osteoarthritis and other types of cartilage damage.
What is Microfracture?
Certain types of cartilage damage may begin as a small defect in the otherwise normal cartilage covering in the knee. Osteoarthritis or traumatic injuries to the knee may result in local cartilage injuries like a pot hole or a divot. The microfracture procedure stimulates the body's own healing responses to heal that injury so it fills in with repair cartilage called fibrocartilage with microfracture, Dr. Mazzara makes small holes in the defective area's bony surface to cause the surface to "bleed." The bone sends out marrow and stem cells to form a clot over the defective area in attempt to heal the small holes. This results in a covering of fibrocartilage which fills in the cartilage "pot holes."
Microfracture surgery is relatively quick, taking just 15-30 minutes. Dr. Mazzara does the procedure with arthroscopic surgery, which is a minimally invasive technique that allows quicker recovery time.
Who Should Have Microfracture?
Microfracture is not for every patient with a cartilage defect. Patients who have more success with microfracture for osteoarthritis and other defects are:
Patients with a limited area of damaged cartilage.
Active patients who are no longer able to participate in their sporting activities due to pain.
Patients with swelling or pain caused by the damaged cartilage.
Patients who do not have other knee injuries or soft tissue damage.
Who Should Not Have Microfracture?
Inactive patients
Patients with wide-spread arthritis in the knee or rheumatoid arthritis
Patients with knee instability or with joint malalignment
Patient's unwilling to follow rehabilitation guidelines
What is Recovery Like After Microfracture?
It is important to follow Dr. Mazzara's instructions for rest and non weight-bearing activities for the first 6 weeks. During that initial time, the newly formed clot is at risk of being dislodged in the patients performs too many activities or puts too much weight on the knee joint. Dr. Mazzara will require constant passive motion for the first several weeks with a special machine that bends and flexes the knee without help from the patient.
Patients should expect healing from microfracture to take anywhere from 4 to 7 months. Physical therapy can then be initiated to build strength in the joint with occasional impact activities.
For more information about microfracture for the treatment of osteoarthritis or articular cartilage defects, please contact the orthopedic offices of Dr. James Mazzara, knee surgeon in Manchester, South Windsor, Enfield, Glastonbury and surrounding Hartford communities.