Hartford Rotator Cuff Surgeon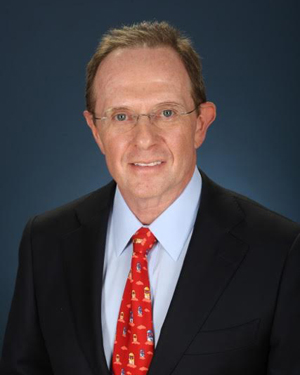 Are you an athlete who participates in sports that involve throwing overhead? If so, you may be at risk of sustaining a rotator cuff tear. A rotator cuff tear is typically caused by a fall, sports injury or degeneration. Rotator cuff specialist, Dr. James Mazzara provides diagnosis and both surgical and nonsurgical treatment options for patients in Hartford who have sustained a rotator cuff tear. Contact Dr. Mazzara's team today!
Shoulder Specialist and Rotator Cuff Surgeon in Hartford, CT
Dr. James Mazzara is a shoulder specialist, who works with a great number of patients from the Hartford, Connecticut area who have shoulder pain, weakness and instability that affects their daily life. His offices in Manchester, Glastonbury and Rocky Hill make him easily accessible to Hartford residents seeking his expertise. Shoulder injuries like a torn rotator cuff, are quite common and can cause problems when moving the shoulder and arm upward, inward and outward. Dr. Mazzara is consistently recommended by his peers and colleagues in the orthopedic community, as well as former patients for his excellence in shoulder care. If you are looking for one of the best rotator cuff surgeons in Hartford, CT, Dr. Mazzara may be the right choice for you.
What is a rotator cuff injury?
There is a group of four tendons and muscles that cover the top of the arm bone (humerus) which keep the head of the arm bone firmly within the shallow socket of the shoulder. This grouping is called the rotator cuff. It is flexible and will bend and stretch, helping to make the shoulder the most mobile joint in the body. Mobility oftentimes comes at a cost, however and rotator cuff injuries can be common not only among older patients, but in younger patients and athletes. Rotator cuff injuries most often occur from a fall, overuse, accident or degeneration of the tendon. Dr. James Mazzara, shoulder specialist serving patients in Hartford Connecticut, is extremely skilled and experienced in diagnosing and repairing rotator cuff injuries. Dr. Mazzara is able to help patients get back to their active lifestyles without pain.
Hartford, CT Rotator Cuff Surgeon and Shoulder Specialist
Hartford area residence may experience a shoulder injury that affects the soft tissue structures within the joint, including the ligaments, tendons and muscles. Individuals who are at a higher risk of shoulder injury include athletes and workers who perform repetitive overhead. These types of repetitive motions often cause rotator cuff injuries in the shoulder.
Dr. Mazzara, shoulder specialist serving Hartford, specializes in these shoulder conditions:
Hartford Rotator Cuff Surgeon for Minimally Invasive Surgical Procedures
Dr. Mazzara will often begin the treatment of a shoulder injury with non-surgical measures. If the shoulder injury is too severe or does not heal with non-operative treatment. Arthroscopic surgery, a minimally invasive technique for treating rotator cuff tears and other shoulder injuries, may be recommended to return full shoulder function.
Dr. Mazzara offers these arthroscopic shoulder procedures:
Dr. Mazzara is well established and respected in Hartford, Manchester, Glastonbury and Rocky Hill, CT communities for his expertise in the treatment of shoulder injuries, especially rotator cuff tears. His mission is to provide advanced cutting-edge orthopedic care. He and his staff of trained medical professionals treat their patients in the surrounding Hartford communities with the respect and compassion they deserve.
For more information on the best treatment for shoulder pain and rotator cuff injuries, please visit Dr. James Mazzara, Shoulder Specialist in Manchester, South Windsor, Rocky Hill, Glastonbury and surrounding Hartford CT communities.
LIVE YOUR LIFE IN FULL MOTION