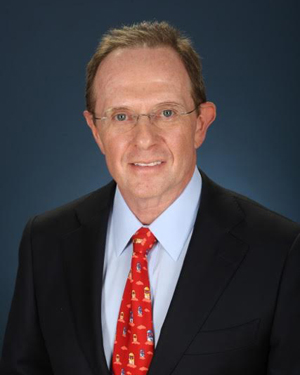 Are you an athlete who participates in contact sports? If so, you may be at risk of developing chronic shoulder instability due to a shoulder dislocation. A Bankart repair is one of the most common procedures used to treat ongoing shoulder instability. Bankart repair surgeon, Dr. James Mazzara provides diagnosis and both surgical and nonsurgical treatment options for patients in Manchester, South Windsor, Rocky Hill, Glastonbury and surrounding Hartford communities who have developed chronic shoulder instability. Contact Dr. Mazzara's team today!
Capsulolabral Reconstruction – The Bankart Repair
What is Capsulolabral Reconstruction?
Capsulolabral reconstruction, also called the Bankart Repair is the most common surgery performed on patients with chronic instability. The procedure is named for the Bankart lesion, a common name for the condition it addresses: injury of the anterior glenoid labrum of the shoulder due to dislocation. A Bankart lesion happens most frequently in the athletic population when the dislocation occurs toward the front (or anterior) part of the shoulder where the anterior-inferior ligament is torn along with the labrum.
Why Would I need a Bankart Repair?
The shoulder joint is responsible for providing strength and stability when performing overhead motions. Certain patients may experience some level of instability of the shoulder joint in their lifetime because the joint's large range of motion makes it more susceptible to damage. Dislocations and ligament tears can cause chronic instability, causing the joint to become loose and slip out of place. Dr. James Mazzara, serving the Manchester, South Windsor, Rocky Hill, Glastonbury and surrounding Hartford communities performs capsulolabral reconstruction and provides Bankart repair protocols for his patients.
Are you a candidate for a Bankart repair?
There are two ways to initiate a consultation with Dr. Mazzara:
You can provide current X-rays and/or MRIs for a clinical case review with Dr. Mazzara.
You can schedule an office consultation with Dr. Mazzara.
How is the Capsulolabral Reconstruction Performed?
Dr. James Mazzara can perform this relatively new, highly effective procedure with arthroscopic or open surgery. The surgical procedure uses a transplanted tendon to create new ligaments and tendons. The transplanted tendon repairs the damaged shoulder ligament that has torn away from the labrum during a dislocation. Dr. Mazzara will sew the joint capsule to the detached glenoid labrum (the rim of cartiledge or cup-shaped rim that reinforces the socket of the shoulder joint) without duplication of the subscapularis tendon. This procedure is highly successful in stabilizing the shoulder joint and lowering the risk of chronic dislocations.
What Should Patients do After Bankart Repair Surgery?
Dr. Mazzara requires patients to wear a sling for six weeks following surgery so the repaired labrum can continue to heal to the glenoid bone. Patients in the Manchester, South Windsor, Rocky Hill, Glastonbury and surrounding Hartford communities are given a set of protocols following capsulolabral reconstruction by Dr. Mazzara:
Apply ice to the incision site to alleviate pain following surgery.
Take pain medication as prescribed by Dr. Mazzara to alleviate pain and swelling.
Use a sling, only as recommended and do not discontinue use until directed.
Keep the arm immobile. You may remove the sling to dress or bathe, but keep the arm immobile.
Do not remove the sutures. Follow the incision site instructions provided to you by Dr. Mazzara and his staff.
Rehabilitation or physical therapy will begin approximately 4-8 weeks after the Bankart repair. Dr. Mazzara will prescribe a program that focuses on shoulder strength and range of motion.
Please note the above list is a general protocol for information only. Dr. Mazzara and his orthopedic team will provide complete post-operative, recovery and rehabilitation guidelines to each patient, based on their specific injury, repair and need.
If you have a question about capulolabral reconstruction or would like more information on the Barkart Repair, please contact the offices of Dr. James Mazzara, shoulder surgeon serving Manchester, South Windsor, Rocky Hill, Glastonbury and surrounding Hartford communities.
LIVE YOUR LIFE IN FULL MOTION